Community Projects
Billy Enigma - Town Takeover

Rosa recently worked in partnership with the
National Galleries of Scotland on a community outreach project based in Cumnock.
Acting as a freelance artist/technician rosa was responsible for painting the
Billy Enigma
mural, reworking the banners for functional use, curating and installing the
Billy enigma - Capturing Cumnock exhibition
and working with the young artists to create mono-prints and badges.
For more information on the project please
Click Here
Exhibition
(Ongoing)
: 26/01/2023 - 06/05/23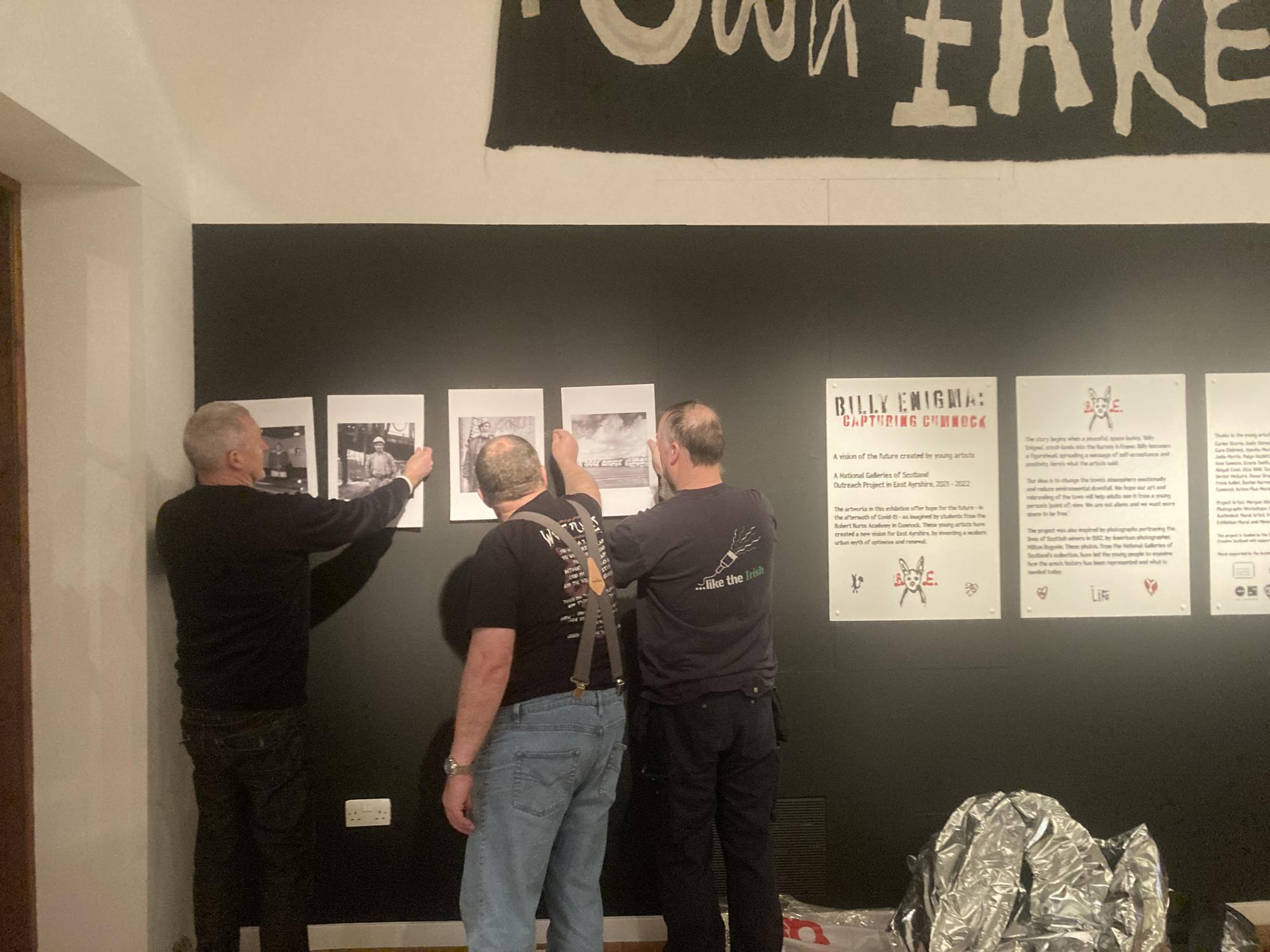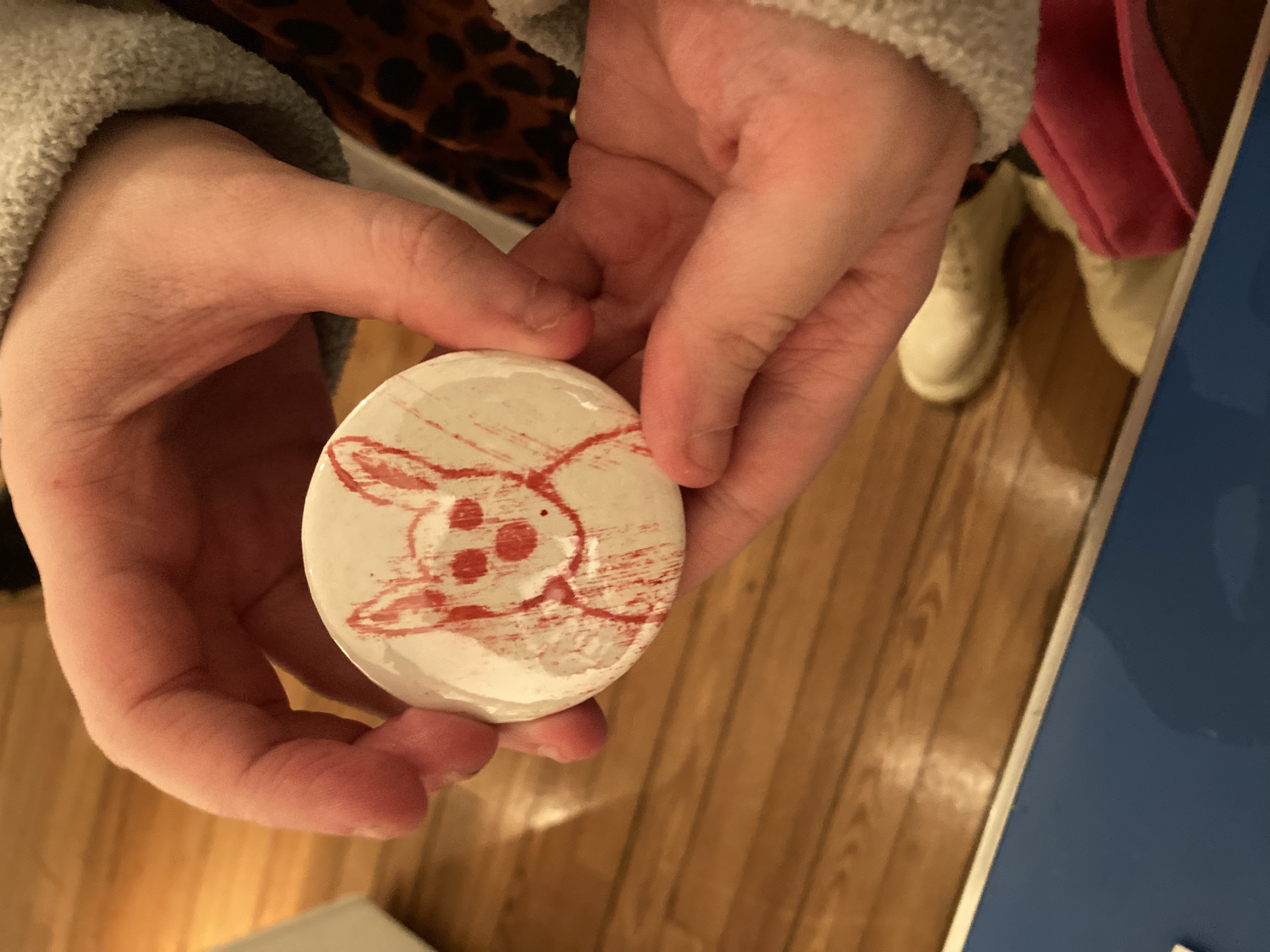 Artist in Residence - the Circle, Paisley

Funky Floor - The Bothy

As artist in residence at the circle (in partnership with OneRen) Rosa worked with the service users to facilitate a functional flooring for there recently erected garden bothy. Use of Vinyl flooring allowed for maximum participation from all parties and resulted in an imaginative and new piece of work that highlights the commitment and skills of all the participants.
Residency Dates
(Past)
: 20/10/22 - 22/12/23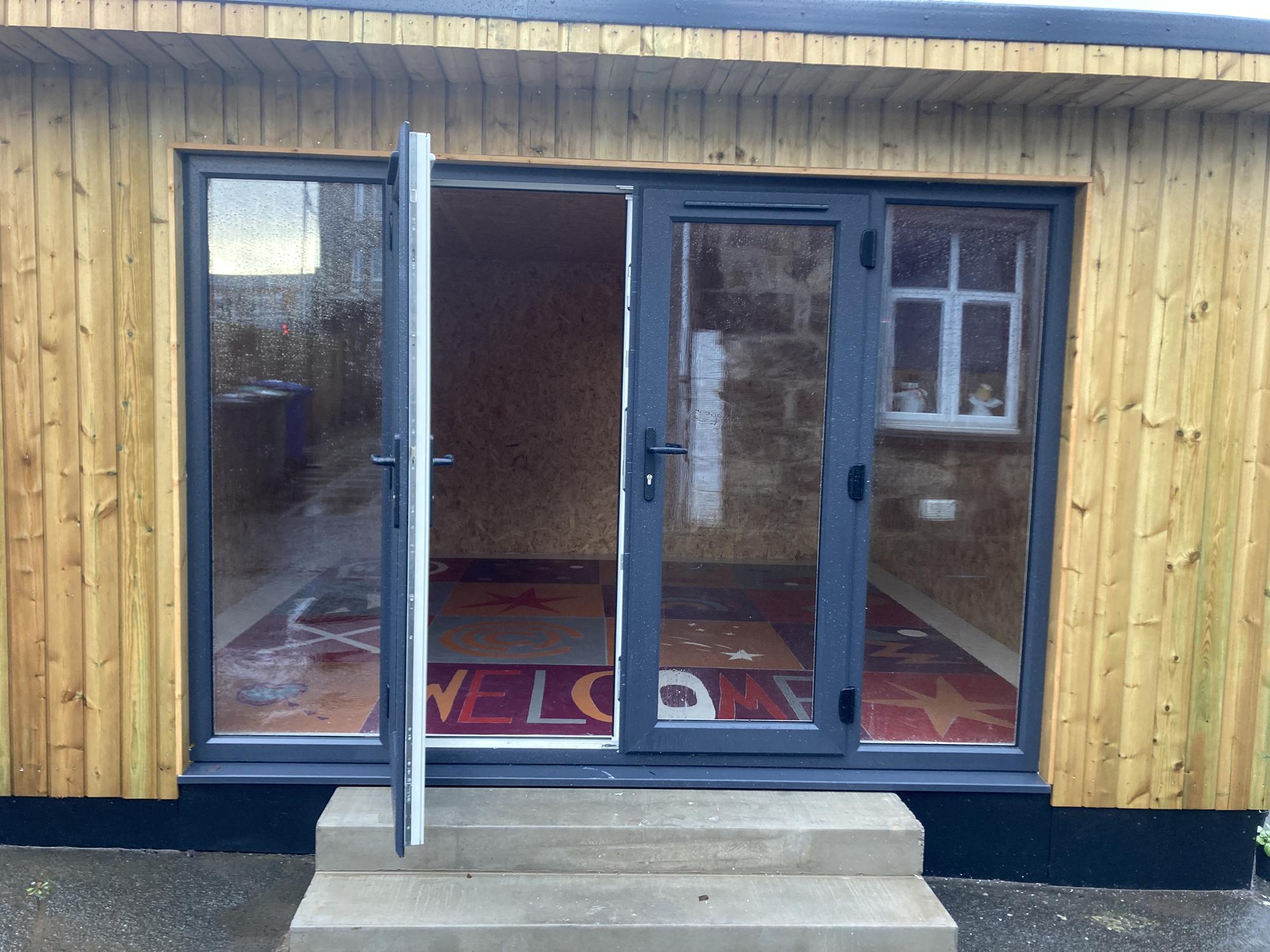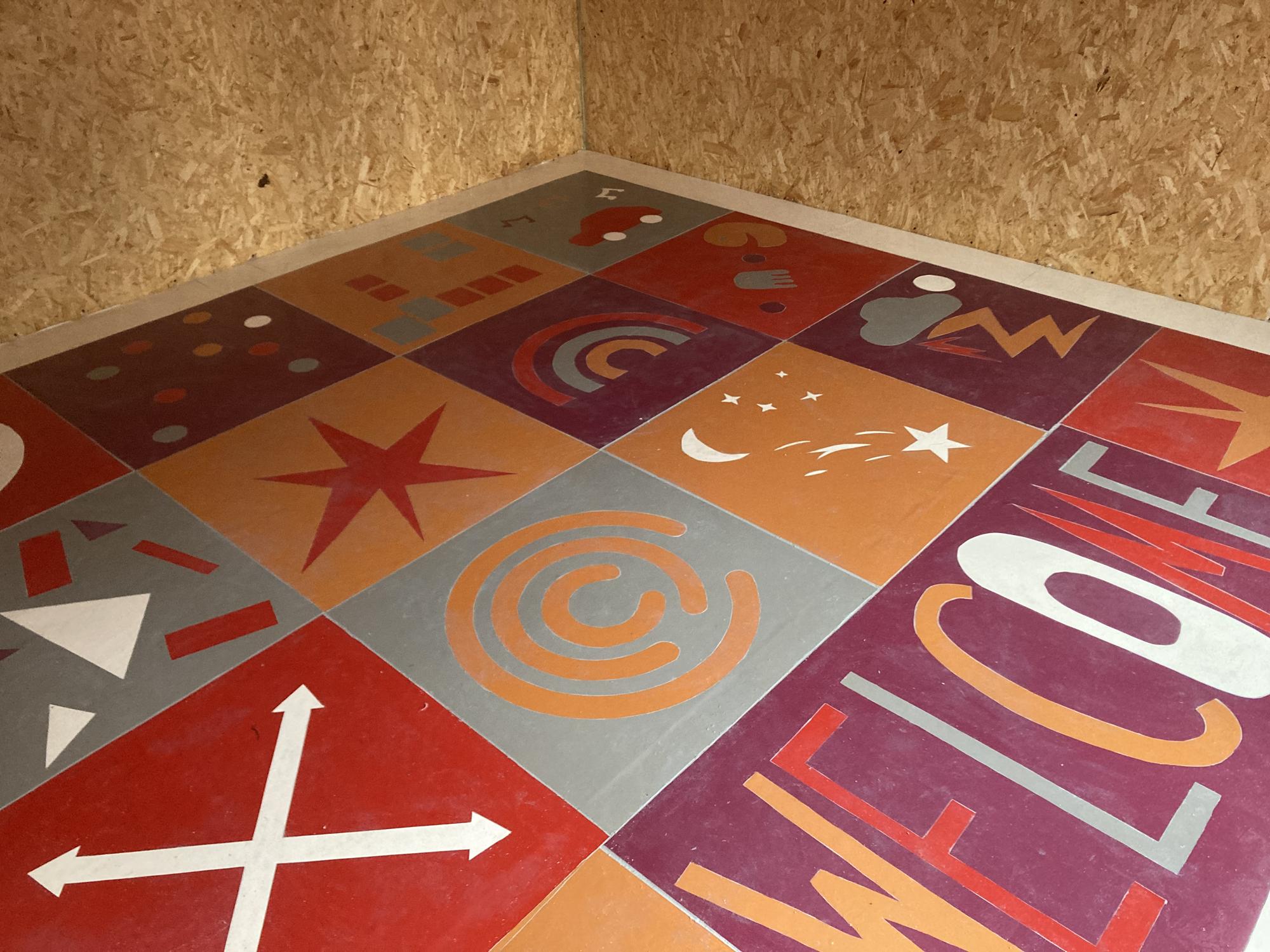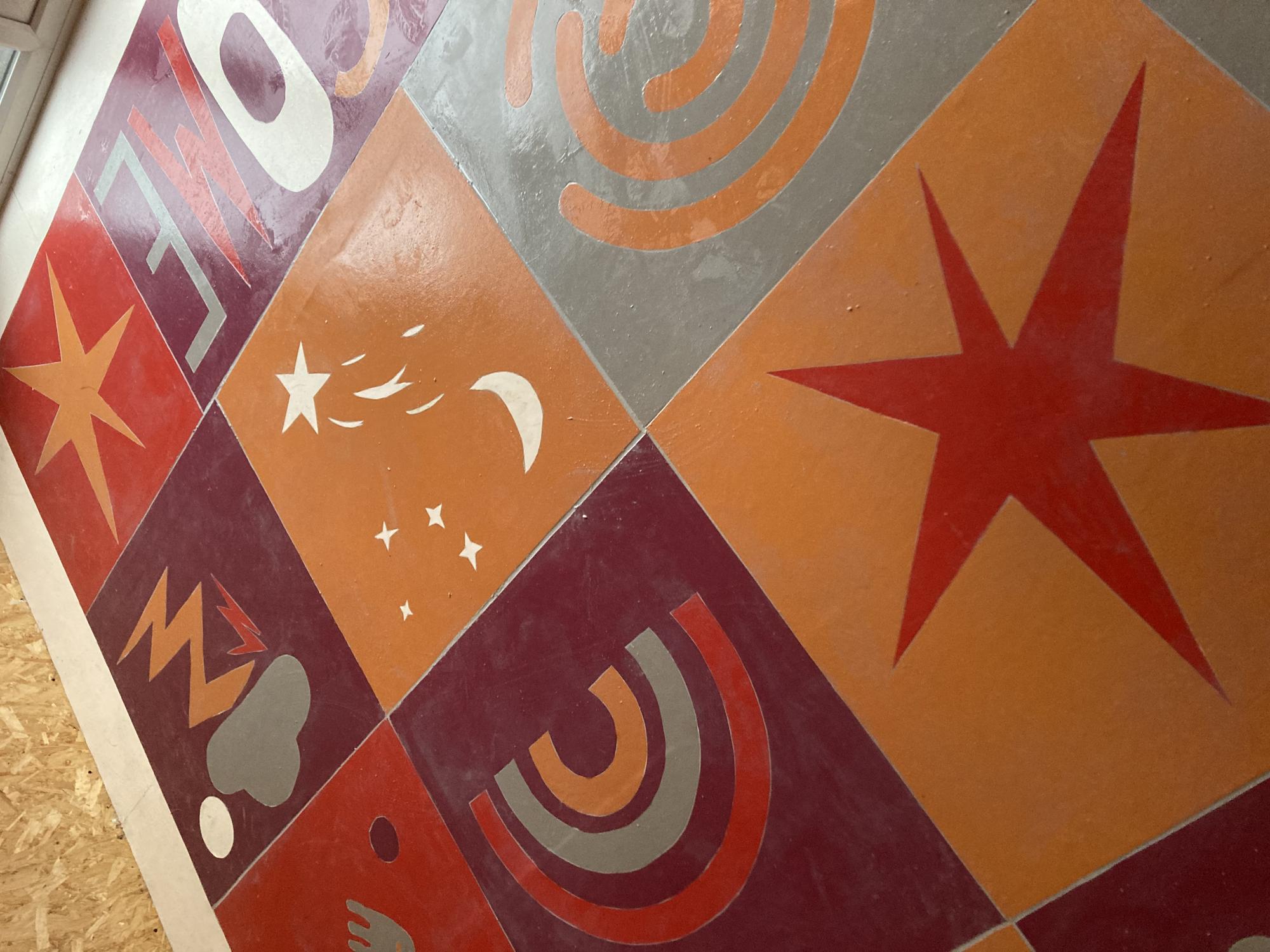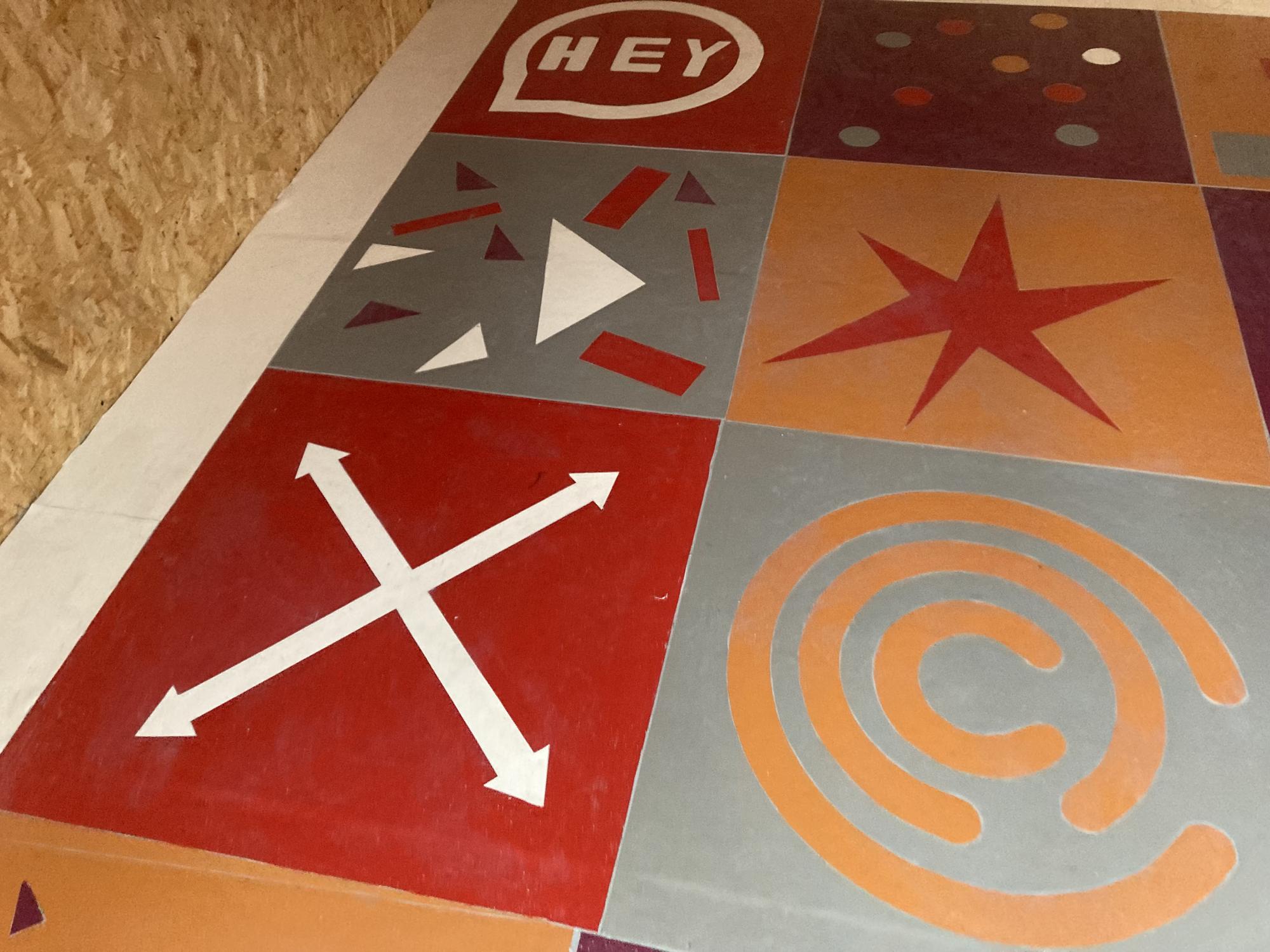 Mending workshops - the Wee Retreat

In 2022 Rosa Gally hosted a series of mending workshops, free for the local community. The aim of the series was to promote a more sustainable approach to fashion and make such skill accessible to though who may not otherwise seek them out.

The workshop series came about after an earlier project titled Little Pockets of Care, where Rosa quickly learnt that the gift of skill sharing if fair greater that a single object or repair.
Workshop Dates (
Past
) : 06/11/22, 20/11/22, 04/12/22