HOME/WORK DIVIDE
257x187cm, embroidery on plywood and canvas.

This functional sculpture is a product of my research into boundaries. During the pandemic we lost the division between work/ home but also learnt to live with more physical divisions in public spaces. This partition highlights the way the spaces we inhabit were altered during the hight of the pandemic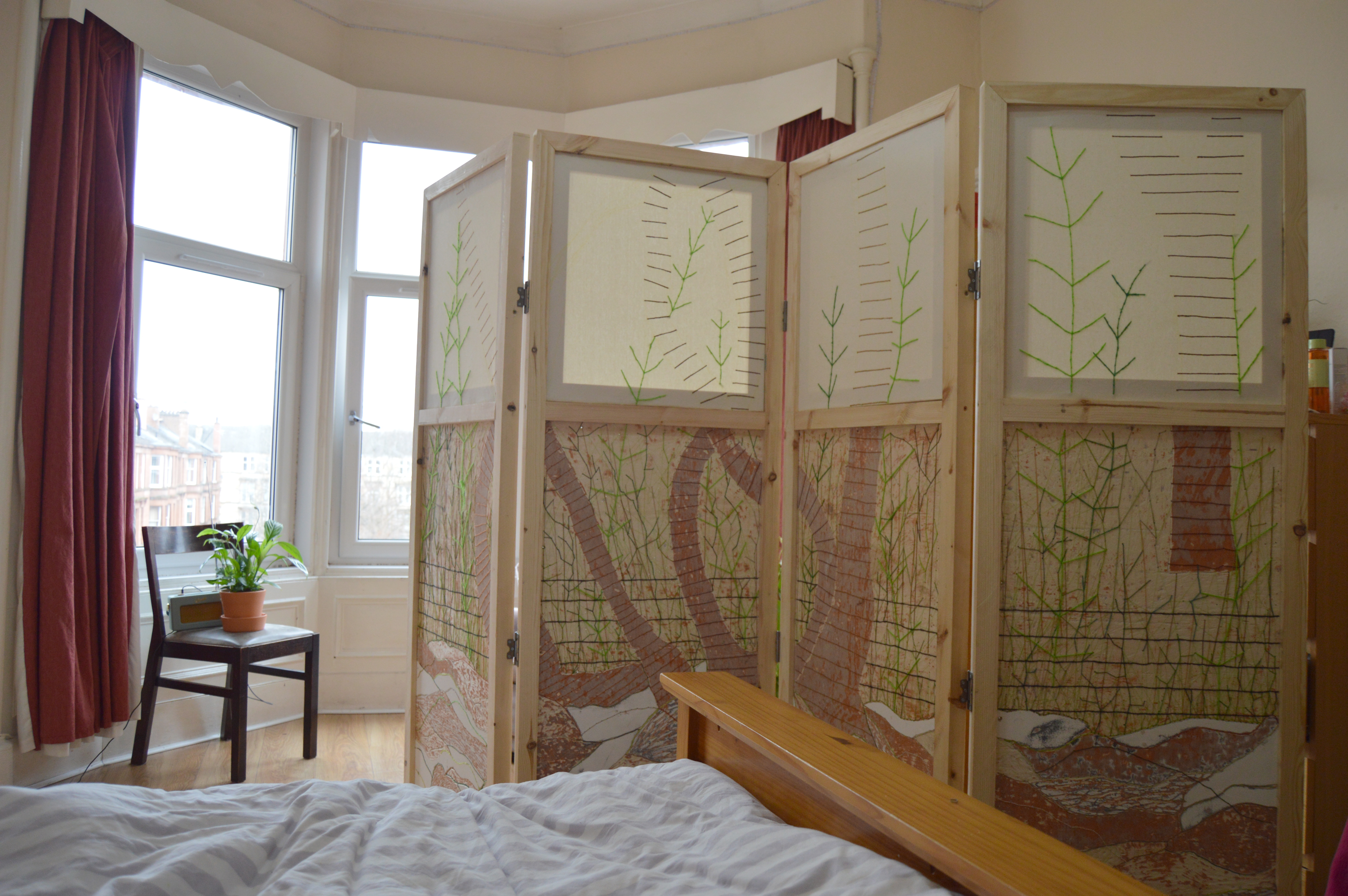 Its form is reminiscent of a window or door incentivising the viewer to virtually step through into Glasgow's nature. This speaks to how art can act as a form of escapism, both during the physical act of its creation and in its outcome.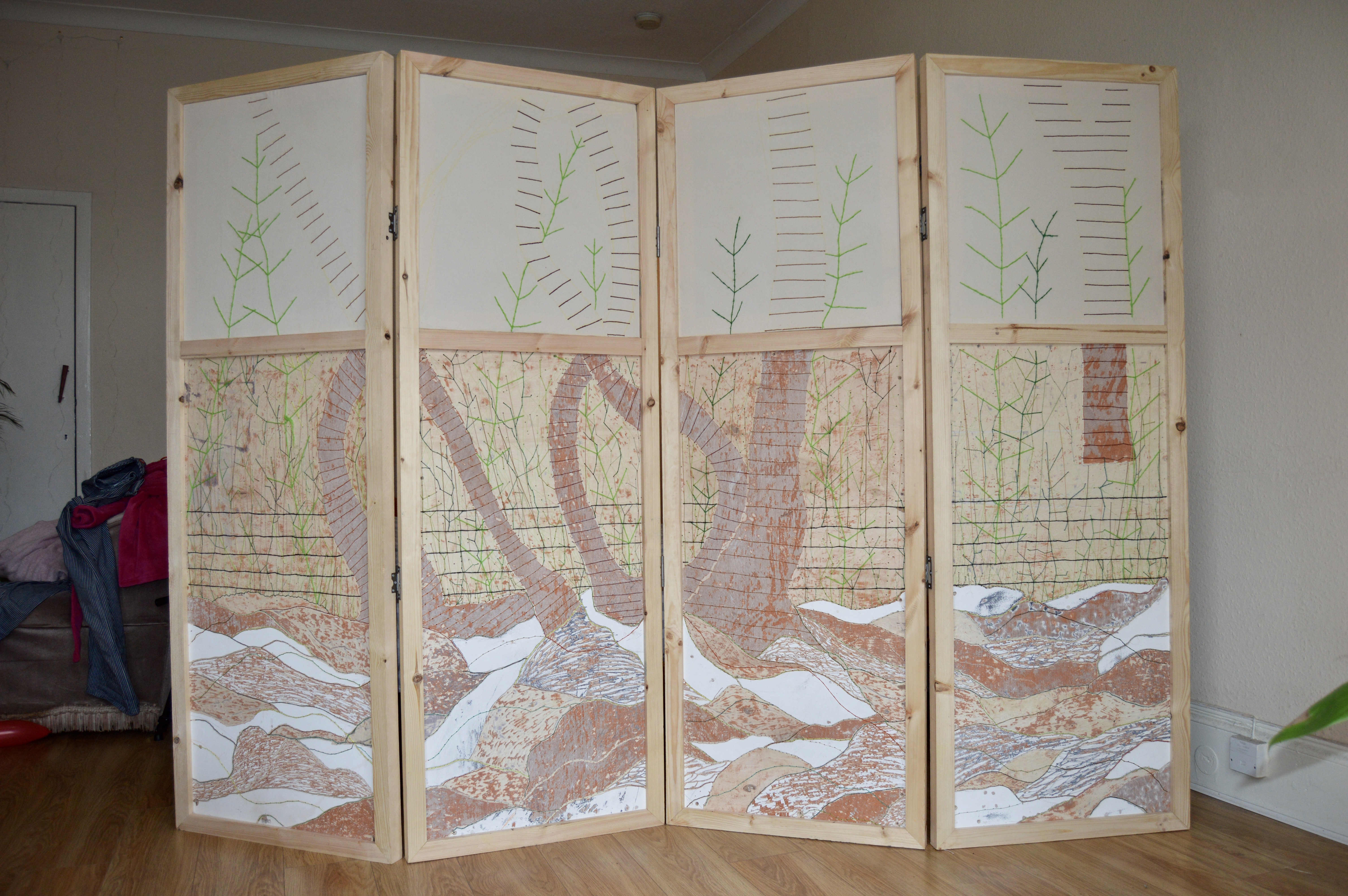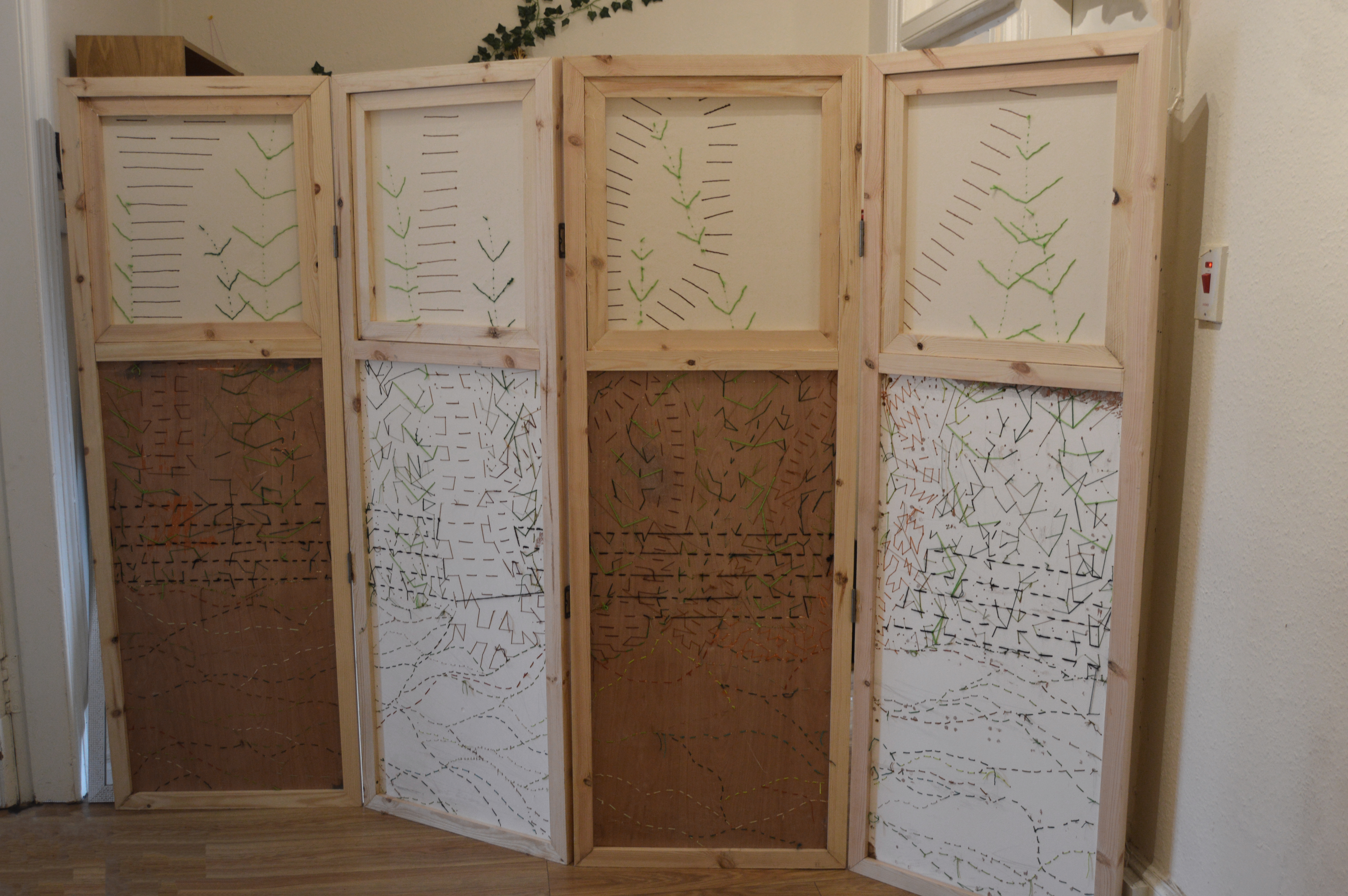 Within the work I've explored the gendered nature of craft, making and materials and aim to balance the hard(male) with the soft(female).